UI and UX for redesign of old, but much loved mobile game, Monster Dash by Halfbrick Studios.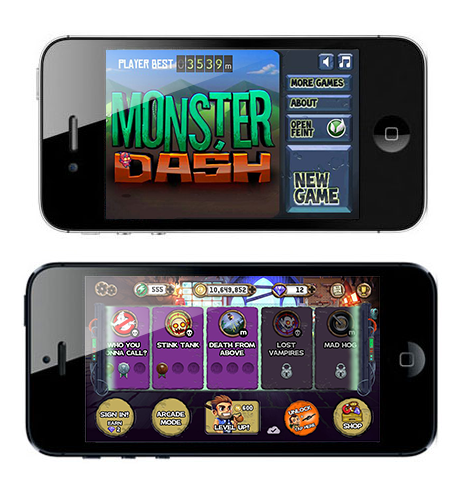 Top: Old UI. Bottom: New UI. 
Update the user interface design, chose new fonts to support over 10 languages, faciliated restructure of screen flow and addition of new game feature screens.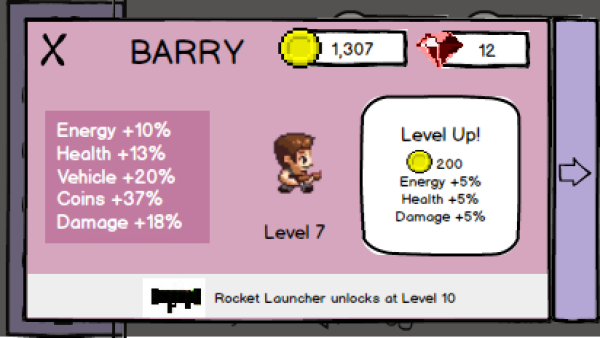 Used UI mockup program Balsamiq Mockups to get the flow right before committing to final art assets.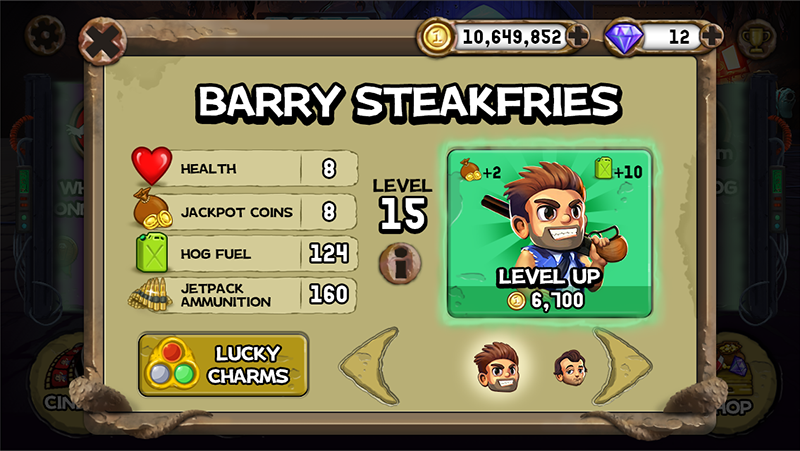 New Character Screen - one stop shop for upgrading and switching characters.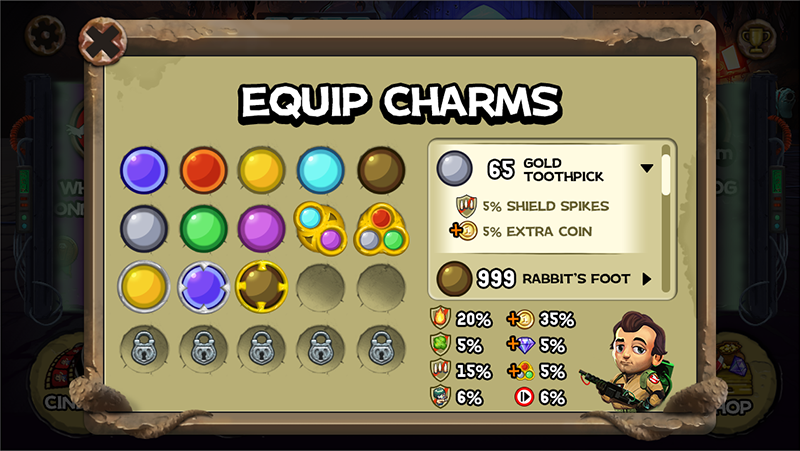 New feature, Lucky Charms screen. Required to impart detailed information while feeling tactile and easy to use.