Six Foot Kid, Adelaide 
Digitally painted 12 American Idol character skins for mobile game Band Stars based on photos of the contestants from the TV Show American Idol. Adapted illustrations to fit the Band Stars character 3D shape and artistic style. Design of banner although we did not get the feature in the end and redesigned the app icon to incorporate the American Idol brand style. 

Feature artwork for the iTunes App Store.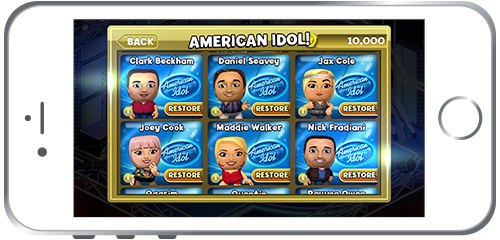 Screen shot of the store in the game where the player can purchase the American Idol Top 12 contestants.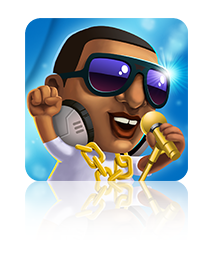 Redesigned App Icon to reflect new American Idol game content.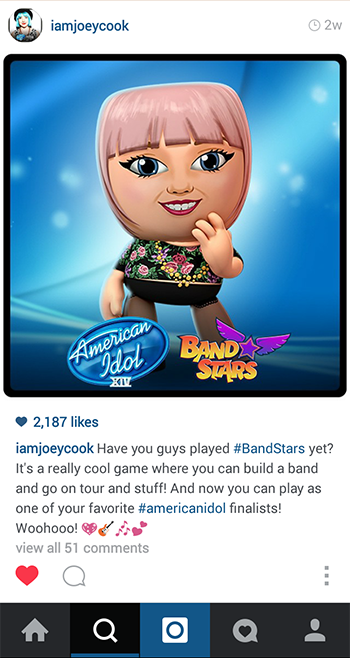 Instagram post from American Idol contestant Joey Cook talking about the Band Stars game featuring her avatar.