2D character design and animation, environments and GUI for adorable bubble shooter game in development Planet Pop. We showed a demo of the game at AVCon in July 2016.

Promotional art banner for use online.
Frame animation of blinks and baby animals trapped in bubbles.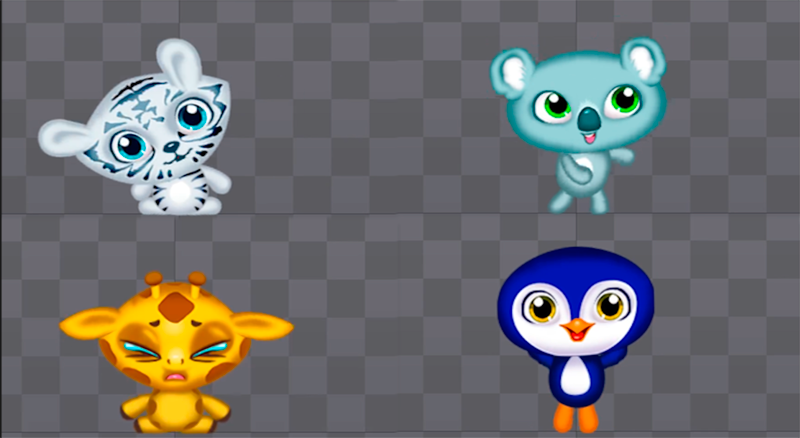 2D mesh animation in Spine of blinks, idles, fidgets, throwing, falling and landing for use in gameplay.
Character turn arounds for the Koala pappa and baby.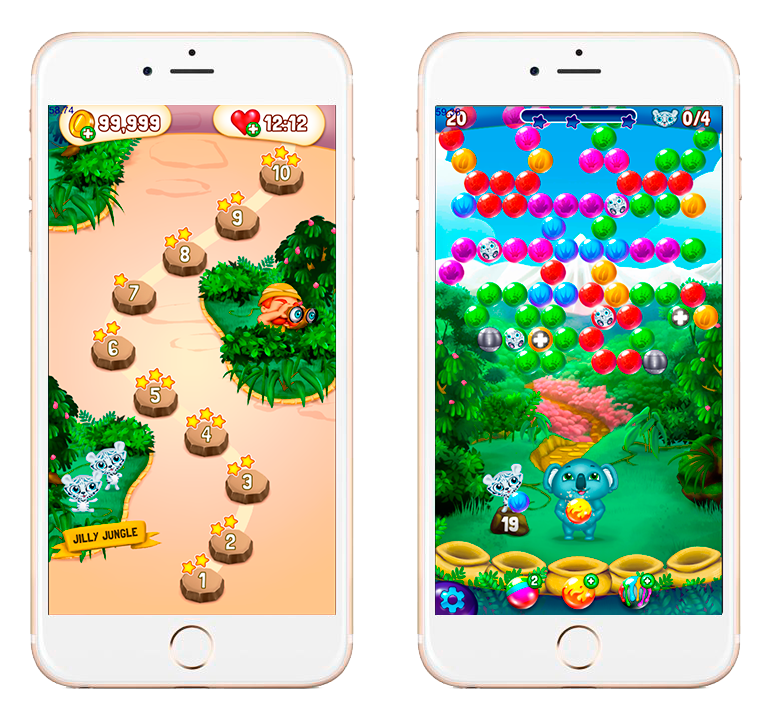 Designed GUI art for the game.